Event Details

Date:
11.05.2014
Time:
8:00 am - 5:00 pm
Location:




2014-11-05 08:00:00 2014-11-05 17:00:00 America/Los_Angeles SFP (Sustainability Facility Professional) Class Part 2 IFMASV info@ifmasv.org

Event Type:
Continuing Education
Event Title:
SFP (Sustainability Facility Professional) Class Part 2
Event Sponsor:
Comfort International

SFP (Sustainability Facility Professional) Class Part 2
This is PART  TWO of the SFP Class
It is a THREE DAY class - Wednesday November 5th, Thursday November 6th and Friday, November 7th.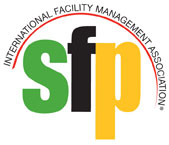 This is Part Two of a Two-Part Sustainablity Facility Professional Class.
Part One takes place on October 8, 9 and 10 and you will register on the October 8th listing for the entire six day class.
The Silicon Valley Chapter of IFMA's Education Program is sponsored by Comfort International
Comfort International's mission is to engineer and maintain our client's commercial buildings to be comfortable carbon neutral environments. Comfort International is a unique energy management and HVAC service company that has blended the experience of professional engineers, energy management experts, and journeyman HVAC service technicians to provide superior service and a complete solution for all energy management and HVAC maintenance needs. We provide efficient energy management studies that will lower your energy consumption to world-class metrics on a turnkey basis with guaranteed paybacks less than two years! We guarantee that our efficient energy management studies will provide a two year or less payback or the study is completely free. We have the resources to turnkey the entire project and guarantee the energy savings at the utility meter.  www.comfortintl.com